Home
Products
Sandstone
Purbeck
Polished
Rockery
Fireplace
Flooring
Sawn
Dinosaur
Durability
Riven
Paving
Granite
Building
Boulders
Walling
History
Technical
Setts
Feedback
Contact



Purbeck stone has a long tradition of use as a Building stone and has many qualities which promote its use.
Durability
Many tests have been conducted over the years to ascertain the durability of limestone's.

Our selected Purbeck Stone does well in such tests (results available of the most recent tests) but a greater testimony to its durability are the multitude of buildings and structures around Britain erected in this limestone, many of which have stood for centuries with little evidence of erosion or degradation.
---
Aesthetic properties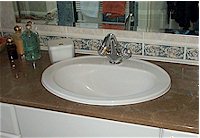 There can be no doubt that most people consider Purbeck to be a beautiful stone. A variety of colours promoted by the selection of stone from our various Purbeck stone beds provides a dichotomy of shades through blue/brown to cream/white. This blend of colour is both aesthetically pleasing and allows our buildings to blend into the natural environment.
---
Cost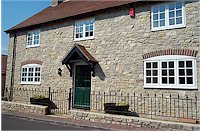 Purbeck Stone is a sedimentary limestone which cleaves via natural bedding planes. This precludes the necessity for sawn beds when used for rubble walling as the stone can be guillotined to size in its natural bed heights. The use of a guillotine produces a walling stone with a pre-determined bed width as may be specified by you the customer but normally between 100 and 150 mm. The final hand finishing of the stone by dressing and pitching provides a roughly squared face which is "out of twist" and ensures the stone conforms to the quality required. Stone can be bought as guillotined or as dressed and current research shows that Purbeck Stone is highly competitive with alternative sources of random rubble walling, often 20-50% less expensive than alternatives.
---
Options

The masonry facility at our quarry enables us to provide quoins, door and window jambs, string courses and a variety of other detail stonework items as required. A delivery service is provided and fixing of stone by specialist fixers can be arranged although most of our customers prefer to use their own craftsmen or local labour.

Finally our expert staff are on hand to provide guidance with specification and any other considerations appertaining to the use of Purbeck Stone.